Motability at Leyshon Flint & Sons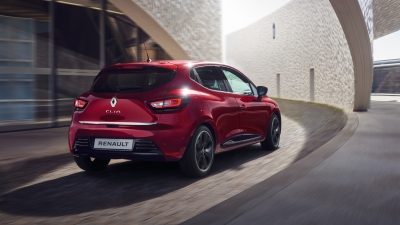 Motability Pricing
Please see below for complete Motability pricing across the Renault range.
Available Motability Vehicles
Leyshon Flint & Sons are a Renault and Dacia Motability Accredited Dealer, Our Specialist team can assist you in choosing the right vehicle suitable for you. We provide a worry free driving experience and we can even collect and deliver your car when servicing is due. The Motability service at Leyshon Flint & Sons is designed to help make your life easier. Why not take advantage of our Demonstration at home service? Our sales executives are only too happy to bring one of our Demonstrator vehicles to your home for you to try in your drive or garage. You can test drive the vehicle on roads that you are familiar with and in an environment which is less stressful.
Motability at Leyshon Flint & Sons
Motability is a registered charity which provides mobility solutions for disabled people and their families in the UK. It was set up on the initiative of the Government in 1977, to provide vehicles and powered wheelchairs to disabled people.
Special terms have been arranged with Renault and Dacia, as well as other motor manufacturers, wheelchair and vehicle adaptation suppliers, banks and insurers, so that today a variety of schemes can be offered to enable disabled people to become more mobile.
Motability customers agree to pay all, or part of their Mobility Allowance (DLA or WPMS), depending on their choice of vehicle, for the duration of their contract hire agreement.
Are you eligible for a Motability car?
To be eligible to join the Motability Scheme, you need to receive one of the following mobility allowances and you must have at least 12 months' award length remaining. Please note that the Attendance Allowance cannot be used to lease a car through the Scheme.
Higher Rate Mobility Component of Disability Living Allowance (HRMC DLA)
As of 8 April 2020, this allowance is £62.25 per week.
Enhanced Rate Mobility Component of Personal Independence Payment (ERMC PIP)
As of 06 April 2020, this allowance is £62.25 per week.
War Pensioners' Mobility Supplement (WPMS)
As of 08 April 2020, this allowance is £69.50 per week.
Armed Forces Independence Payment (AFIP)
As of 08 April 2020, the mobility element of the allowance is £62.25 per week.
Do you need to have a driving licence?
If you opt for our lease agreement you do not need to drive. You can nominate up to two drivers who may be friends or relatives, and parents or carers can apply on behalf of a child aged three years and upwards.
However, proposed drivers must not have any serious driving convictions, disqualifications, or endorsements within the last five years, and they must live within 5 miles of the hirer. There are also some restrictions on drivers under 25 and those with provisional licences.