Choosing Your Next Car – How to tell which car is best?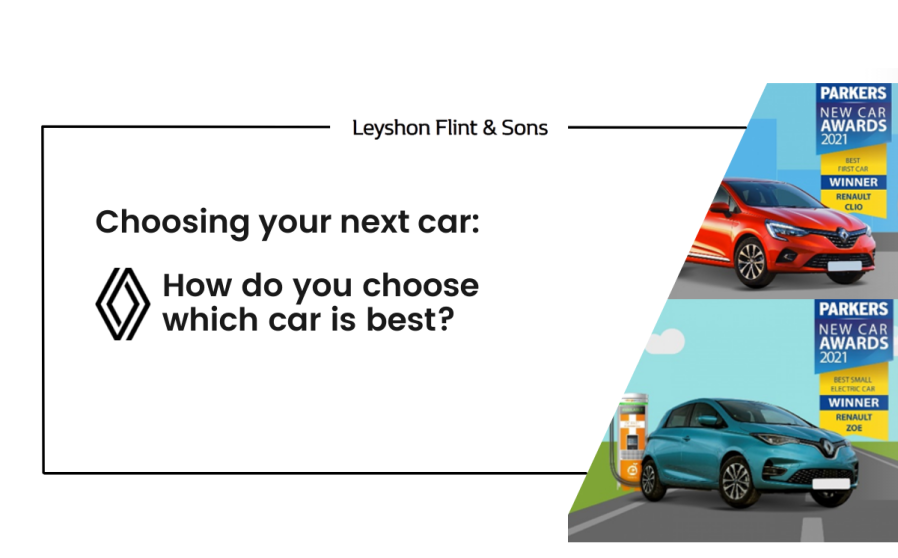 Choosing your next car may be a lengthy process, with thousands of brands and models to choose from. With so many vehicles across the market, it is difficult to know where to begin. There are many things to consider and look for when choosing your next car, one of the most important being the vehicle's reviews. So, an independent review site is a great place to start.
Parkers is the most trusted site in the UK for new and used car reviews, as well as car buying advice, free valuations, car sales, and car leasing options. Renault received a double win at the Parkers new car awards 2021. Taking an award in two categories, the New ZOE was named 'Best Small Electric Car,' while the Renault Clio was chosen 'Best First Car.'
The ZOE's latest improvements contributed to its winning title, being the first winner of the 'Electric Car of The Year'. This category was created to reflect Parkers.co.uk users' evolving purchasing habits, with more buyers making the switch to electric.
The Renault ZOE allows you to go further and charge faster than ever before. The improved Z.E. battery has a range of up to 245 miles and comes with a 9.3″ touch screen for a totally connected driving experience. With its refurbishment of a greater range and some significant changes to its user-friendly interior, the Renault Zoe remains a remarkable package. If you're looking for a highly usable and pleasurable electric car at a very affordable price, this is a good contender for your next possible vehicle.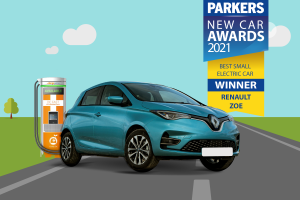 Along with this, the Renault Clio was awarded 'Best First Car', which has now won this honour for the third year in a row. The Renault Clio obtained the name of the best first car due to its superb appearance, competitive engine range, and fantastic interior embodies all of these attributes in 2022. The Renault Clio is not only appealing on the outside, but also enjoyable to drive, well-equipped, and at a very reasonable price. Looking for a first car or even just browsing for a small, safe, and cost-effective car?
The fifth-generation Clio has shown why it has been awarded this title for the second year in a row. With its cutting-edge technology, well-designed interior, and competitive price. The Renault Clio range is ideal, coming with plenty of safety and technology features like the Active Emergency Braking System with pedestrian recognition, Lane Keep Assist, and Lane Departure Warning have proven to be incredibly beneficial to drivers.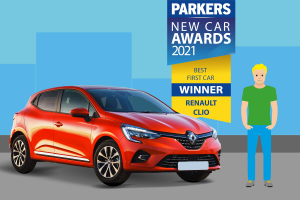 There's never been a better time to experience the Renault range. Accelerate to the zero-emission All-New ZOE or embrace the renovated classic, the All-New CLIO.
Whether you're a young driver looking for your first car or looking to make the switch to electric, we can help! With a wide range of new and used Renault vehicles available here at Leyshon Flint & Sons, our dedicated team of experts are ready to assist you in finding the best deal for you!
Contact us here at Leyshon Flint & Sons today