Should you switch to a Hybrid Vehicle in 2022?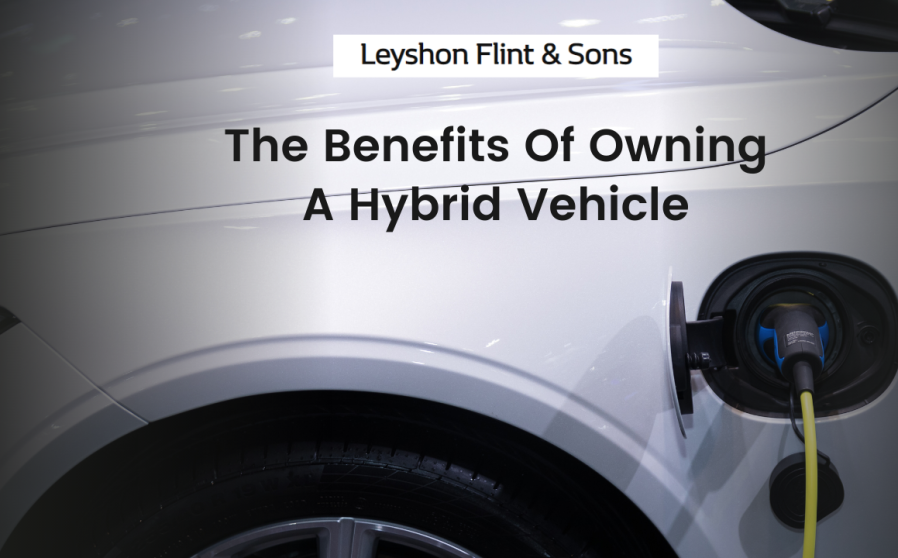 Why You Should Switch To a Hybrid Vehicle
Within the UK over 700,000 vehicles, including hybrid vehicle and plug-in hybrid vehicle models, are now registered. As a result of this, the number of hybrid vehicles is expected to climb year after year until they finally outnumber their diesel and petrol counterparts.
There is a deadline for the sale of new diesel and petrol vehicles across the country. This has been put in place for the year 2030, so making the decision to purchase a hybrid vehicle more important than ever. Stay ahead of what's to come, and consider making the switch to a hybrid vehicle now.
What exactly is a hybrid vehicle?
In its simplest form, a hybrid vehicle is one that maximizes efficiency by combining two different energy sources. Hybrid vehicles are powered by a traditional combustion engine and an electric motor, which uses energy stored in the battery.
The vehicle's battery is charged by the combustion engine, with the electric motor kicking in when more power is required, such as during acceleration. Traditional cars spend the most fuel when accelerating, so employing an electric motor will assist the combustion engine, therefore improving efficiency. There are also vehicles called plug-in hybrids, they have a larger battery that allows the vehicle to drive much further on electric power alone.
Plug-in hybrids
A plug-in hybrid is similar to a hybrid vehicle but focuses on using the car's battery as a source of power. However, unlike a hybrid, which can be driven like a regular automobile, a plug-in hybrid will need to be charged on a regular basis. These vehicles can be charged from an electric outlet such as a public charging station or even from your own home!
Plug-in hybrids run on battery power until it runs out, at which point a fuel-powered engine takes over. Plug-in hybrids can go further on electric power alone than typical hybrids, therefore it uses electricity for the majority of the time, saving you a lot of money on fuel.
What are the advantages of hybrid vehicles?
People are switching to hybrid automobiles for a variety of reasons, the most important of which being the imminent ban on diesel and petrol vehicles. However, there are several other advantages you should recognise:
Reduced fuel costs
One of the biggest advantages of a hybrid vehicle is its improved fuel efficiency. Hybrids are extremely efficient and use up to 30% less fuel per mile than traditional gasoline-powered vehicles. This means you'll save a lot of money on fuel costs due to unrequired diesel or petrol. Charging a hybrid vehicle is also much more cost-effective in comparison to filling up at a petrol station as electricity is also far less expensive. This results in significant fuel savings and decreased total expenditures over the duration of ownership.
Lower maintenance costs
Hybrid vehicles are commonly thought to be more expensive to maintain and repair, but they actually require less maintenance than a traditional car. When the hybrid vehicle is stationary or travelling at moderate speeds the gas engine shuts down, and the electric motor takes over. In reference to a plug-in hybrid, the engine is only used when the battery has run out, as a result, the engine will suffer less wear and tear. Oil changes for hybrid vehicles are also required less- recommended every 5,000 miles, rather than the 3,000 for traditional cars. So not only should a hybrid vehicle save you money on fuel, but should also save you money at the garage.
Fewer Gas Emissions
A significant advantage of hybrid vehicles is that they consume less fuel than traditional vehicles, which therefore releases fewer gas emissions. The electric motor within a hybrid vehicle assists the internal combustion engine when accelerating to emit fewer gas emissions and pollutants. This especially goes for plug-in hybrids, where zero gas emissions are released when using their battery.
Safer for the Environment
One of the most significant advantages of a hybrid vehicle is that it is safer on the environment, due to these vehicles producing fewer gas emissions. This makes them greener, cleaner, and better for the environment, producing less harmful toxins into the atmosphere. Hybrid vehicles are composed of lightweight materials, resulting in using less energy to operate. The engine is also smaller and lighter, resulting in significant energy savings. These hybrid vehicles use less fuel, which results in lower emissions and reduced reliance on fossil fuels. This, in turn, aids in the reduction of fuel prices across the country.
Financial Benefits of Hybrid Vehicles
Yes, there are many financial benefits alongside the cost efficiency of a hybrid vehicle! Credits and incentives are available to help make hybrid automobiles more accessible and affordable across the UK. Hybrid vehicles are cheaper to tax than conventional cars with petrol and diesel engines. Lower annual tax costs and exemption from congestion charges are also achieved due to less expenditure on fuel.
Charging your vehicle from home is not only efficient but can save you money! If you live on a property with a private drive or parking spot, you can have a home charger installed. There is a government grant in place to support this, where you can have a charger installed at a reduced cost or even for free!
Hybrid Vehicle High Resale Value
The good news is that electric vehicles are becoming more affordable each year. Although, you may have come across that hybrid vehicles are currently more expensive to purchase in comparison to diesel or petrol vehicles. However, higher resale values may allow you to regain a lot of the additional cost when it comes time to sell. This leads us to the question, do they hold their value?
Thanks to their low operating costs and high levels of reliability, used hybrid vehicles are in high demand within the automobile market. Especially as there are still a limited number of hybrid vehicles available to buy second-hand. With the growing demand for these cars in the coming years, now may likely be the best time to invest.
When it comes to these hybrid vehicles, the list of advantages continues. There is more variety than ever before, and this number continues to grow. With a large range of models and budgets, you'll be sure to discover a vehicle that best suits you.
Browse our large range of hybrid vehicles available here at Leyshon Flint and Sons today.