Meet Rosemary Smith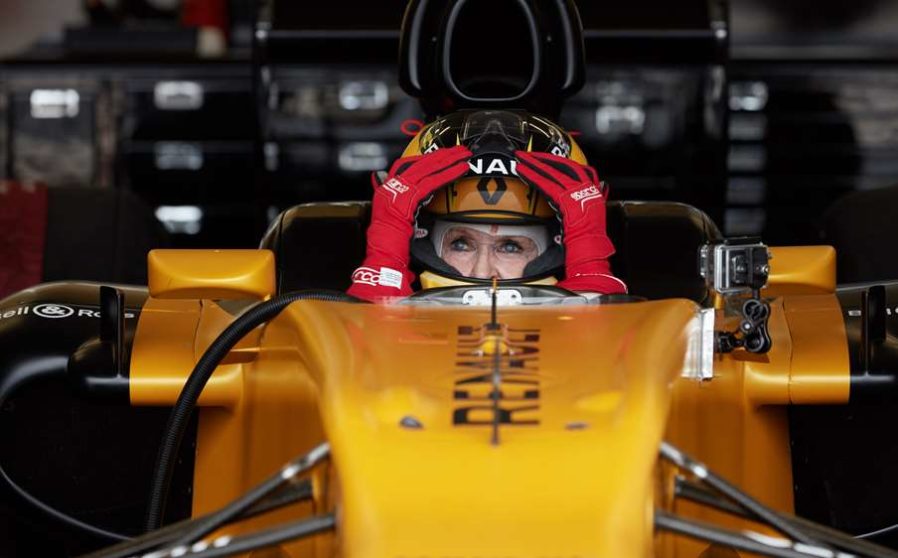 At Renault, we believe in the pursuit of passion.  And we want to champion those who follow theirs. That's where Rosemary Smith comes in. A striking, feisty and fashion-forward female who took the world of rallying by storm in the '60s and '70s. She beat all the odds. Rosemary is now 79 years old, and her passion for life? Driving fast. So we challenged Rosemary to take the driving seat of the R.S.17. After all, we believe in following your passion. And Rosemary? She lives and breathes it.
Hailing from just outside Dublin in the suburb of Rathfarnham, Rosemary was born to be different. She was creative and sporty, and nothing was going to deter her in the pursuit of her passions.
Awarded top honors from the Grafton Academy of Fashion Design, Rosemary went on to open a dress store of her own. It was there that a female racing client invited her to navigate in an upcoming rally. This sparked the start of an extraordinary journey. It became quickly apparent that Rosemary was the more talented driver, and so the duo continued to share the driving and navigating roles for years to come. Rosemary enjoyed a winning streak. She, it appeared, was born to drive fast
But her success was not without its challenges. Growing up, her brother and father would race Chryslers all over Ireland, never thinking to include her. But by 1965, Rosemary was surpassing the men's rally teams too. She was called the fastest woman on four wheels, but still she bore the brunt of sneers and mockery. Men would remark that her victories were down to sheer luck or the "good car".
She had talent as well as beauty and she wasn't going to let traditional gender roles dampen her spirit or successes. Nor, it transpires, her age. In 2015,  at the age of 77, Rosemary's energy and passion took her from London to Monte Carlo over the Alps, finishing in a remarkable third place in a rally.
"You can't just sit down and do nothing – once I get behind the wheel of a car, I can go infinitum."

An advocate of passing on good road skills and inspiring drivers of the future, Rosemary has been the force behind a driving school for the past 18 years – a collaboration with Renault Ireland. Her car of choice? The beloved Clio.
"It's an ideal starter car for students as it's small and easy to get to grips with. It's an excellent base to begin driving careers."
Rosemary encompasses Renault's sophisticated style and unequivocal determination to break boundaries. After a phenomenal career in motorsport, we thought what better way to acknowledge her longstanding partnership with Renault than to grant her the drive of a lifetime?
So, we challenged Rosemary to take the driving seat of the R.S.17. After all, we believe in following your passion. And Rosemary lives and breathes hers.